Sustainability, a Core Value for FMC
We are growing the company at a strong rate, and we're doing it with sustainable development at the forefront. Our singular focus on agricultural sciences means that FMC can further impact the United Nations Sustainable Development Goal on "zero hunger." Every day, our teams work to deliver solutions to farmers that help them protect and increase their crop yields.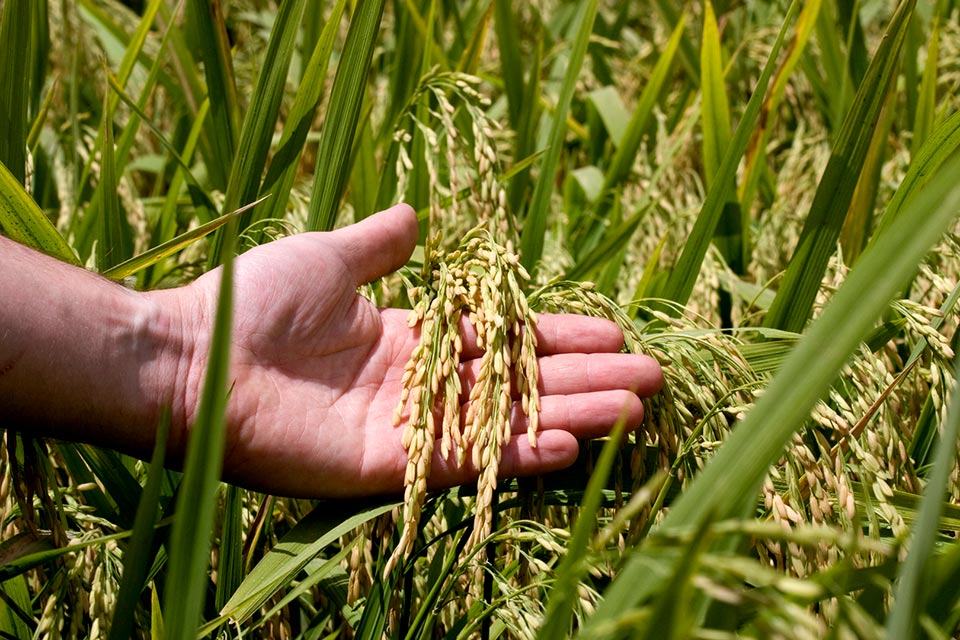 A Message from FMC's Leadership
"Today, society is facing monumental challenges due to COVID-19. The United Nations World Food Programme estimates COVID-19 will double the number of people suffering from food insecurity. At FMC, we recognize that we are a part of an essential community committed to supporting farmers in their critical role of providing food to help nourish people. Now more than ever, farmers need the right crop protection technologies to defend against destructive insects, invasive weeds and the threat of disease.  
"This year's Sustainability Report theme, Tomorrow's Harvest, underscores our commitment to producing food, feed, fiber and fuel for an expanding world population through any challenge that comes our way. When addressing tomorrow's challenges, we believe that the status quo is not an option." 
Mark Douglas, President and CEO and Pierre Brondeau, Executive Chairman 
Read the full FMC Leadership welcome message.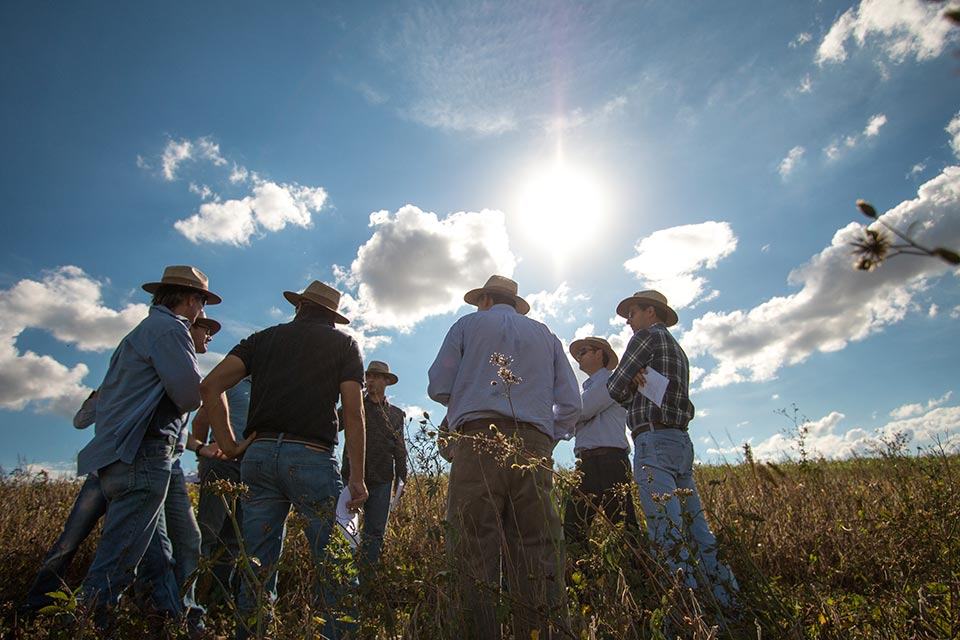 FMC's 2025 and 2030 Sustainability Goals
We are committed to delivering products that maintain a safe and secure food supply and to do so in a way that protects the environment for future generations. To reflect this commitment, we have reset our sustainability goals to challenge ourselves and ensure that we are helping to create a better world. 
Goal by 2025: 100% R&D Spend on Developing Sustainable Products
Innovation is in our DNA. With strong capabilities in our R&D organization, we create innovative solutions to address food security, one of the largest global challenges, without compromising the environment. We commit to creating products that are consistently better for the planet than any that currently exists in the market. FMC utilizes the Sustainability Assessment Tool to determine if new active ingredients and formulated products in our R&D pipeline are sustainably-advantaged. This assessment, along with other stewardship processes and tools, ensures the introduction and continued use of environmentally sustainable agricultural solutions. The R&D spend used in the metric is inclusive of all variable and fixed costs related to the discovery and development process across all regions. It does not include spend associated with the defense of existing products.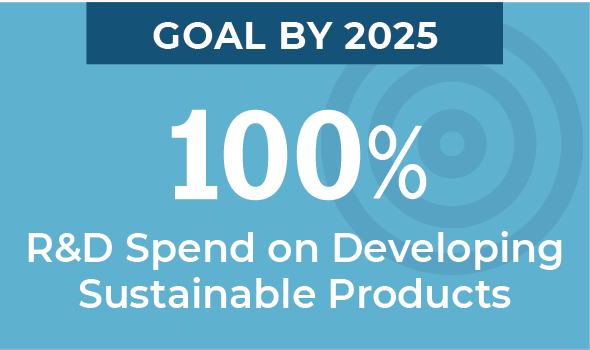 Goal by 2025: <0.1 Total Recordable Incident Rate (TRIR)
At FMC, people come first. We strive for an injury-free workplace, where every employee returns home the same way they arrived. We encourage a culture of open reporting, so we can learn from our mistakes and work towards continuous improvement in behaviors and processes. A TRIR of less than 0.1 is industry leading performance.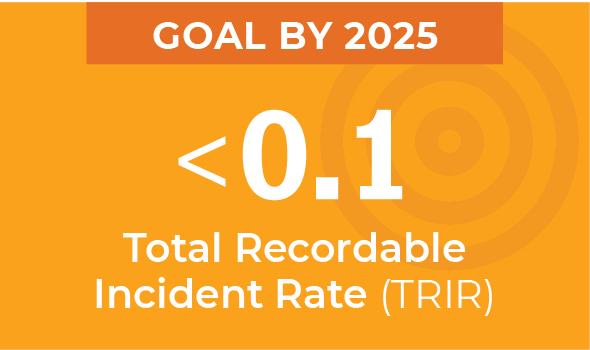 Goal by 2025: 100 on the Community Engagement Index
We are committed to enriching the communities where we work and live. If surrounding communities thrive, so do we. To monitor this, each FMC-owned manufacturing site and select R&D sites report on their community activities quarterly. If a site completes an activity in each of FMC's Community Engagement categories (Safety, Operational Transparency, Community Partnership, Community Leadership), it earns a score of 100 on the Community Engagement Index.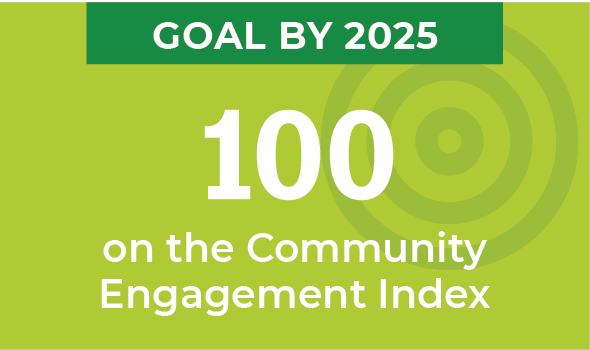 Goal by 2030: Down 25% in Energy Intensity & GHG Emissions Intensity, Down 20% Water-Use Intensity in High-Risk Locations, and Sustain Base Year Waste Disposed Intensity
Due to the changes to our business over the past few years, we have decided to reset our baseline year to 2018 (from 2013) and set aggressive environmental goals to reflect the new FMC. FMC measures and reports our environmental footprint on an intensity basis – i.e., energy (gigajoule), GHG emissions (tonne CO2 equivalent), waste disposed (tonne), and water use at high risk locations (cubic meter) per tonne of product. Read further details on our historical environmental progress.
Product stewardship is a key component of FMC's sustainability core value. We continue to strive for open and transparent communications about our product stewardship successes and challenges. In our 2018 Sustainability Report (download below) we outlined our stewardship strategic pillars – processes, engagement, measuring and monitoring.  
We are now focusing on the projects which will help identify any issues and gaps and then work towards successful mitigating solutions. Two important issues being addressed by FMC and CropLife International are training programs for farmers on the importance of personal protective equipment (PPE) when applying products and good management practices for empty product containers.  
Read more about our Product Stewardship efforts in our 2019 Sustainability Report (download below).
As a member of the American Chemistry Council (ACC), FMC has been an active participant in the Responsible Care® program since its inception. Responsible Care is the chemical industry's world class Environmental, Health, Safety, and Security (EHS&S) performance initiative. It helps member companies enhance their EHS&S performance, discover new business opportunities, and build a strong foundation for the ACC's advocacy on behalf of the industry.
Participation in Responsible Care® is a commitment to:
Improve Environmental, Health and Safety performance.

Use resources efficiently.

Engage with stakeholders.

Report on progress, openly and transparently.

Effectively manage chemical products.
FMC received two prestigious awards from the American Chemistry Council (ACC)
FMC received the ACC's highest honor, the Responsible Care® Company of the Year Award, for 2020. We are proud to have won this award in three of the last four years (in 2017 and 2019). We also received ACC's inaugural Transparency & Collaboration Sustainability Award in 2019.
Responsible Care® Company of the Year Award
We received this award for our "unwavering leadership and exemplary commitment to the tenets of Responsible Care" (Cal Dooley, former ACC President and CEO). To be eligible for the Company of the Year award, a company must surpass Responsible Care® performance criteria, including: achieving a safety performance rating in the top 10 percent of companies in their size.
Key Links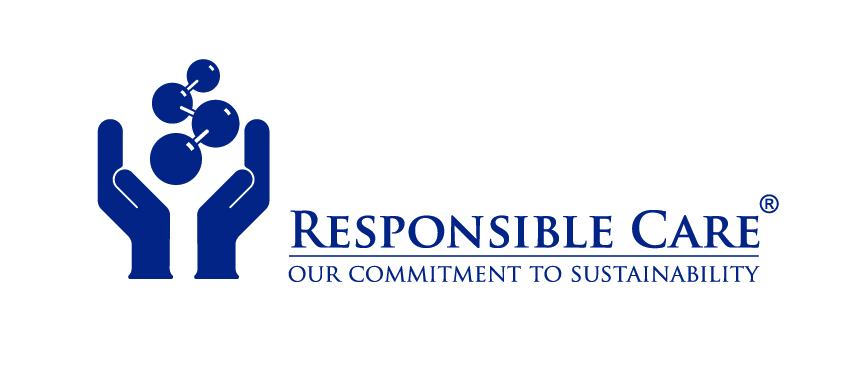 ---
---
To learn more about FMC's commitment to Safety and Sustainability, please download our Sustainability Report's here:
---