Safety is a core value at FMC
FMC Corporation received the American Chemistry Council's (ACC) Responsible Care® Company of the Year Award in 2020, 2019 and 2017. The annual award is the highest ACC distinction that recognizes excellence and leadership in environmental, health, safety and sustainability (EHS&S) performance. 
FMC has both manufacturing and non-manufacturing locations, spanning different countries, cultures and languages. Each location possesses its own unique and specific risks and hazards. Our global Environmental, Health and Safety (EHS) team continuously strives to elevate our safety culture.  To help drive adherence to best safety practices, a tool named STOP-THINK-ACT was devised to address the diversity of risks across our workforce and geographical diversities. Due to our global presence, the tool had to have a broad cultural applicability, use consistent and recognizable icons to communicate across languages, and adhere to the highly specific requirements of our workforce. 
The FMC STOP-THINK-ACT global campaign was recognized by the ACC as an Initiative of the Year Finalist in 2020.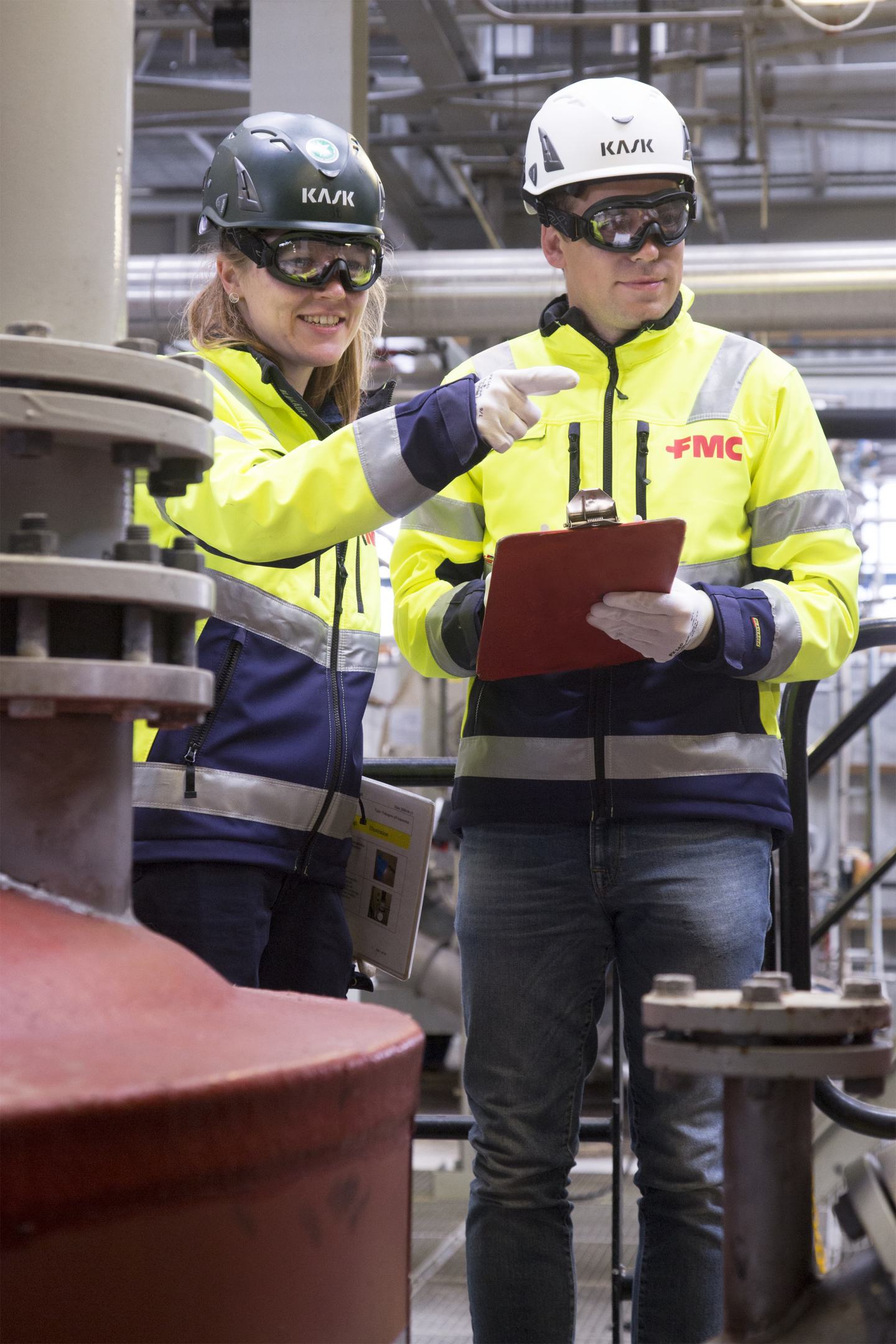 How it Works
STOP: Interrupt your 'Fast' Brain and pause what you are doing.  
THINK: Engage your 'Slow' Brain. Consider:  

Do I have all the necessary information?  
What are the possible hazards with this work?  
How can I mitigate those hazards before I begin working?  

ACT: Ensure the actions you identified to prevent injury are taken and then complete the activity safely.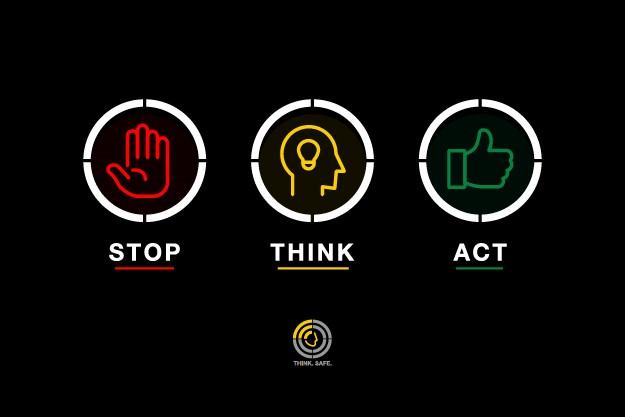 Through our STOP-THINK-ACT campaign, we demonstrated that in only one moment, human error can lead to life-changing events. Therefore, to accompany educational videos, we incorporated a personal and emotional engagement component to ensure the message would resonate and therefore, drive long-term use of the tool. We solicited stories and photographs of STOP-THINK-ACT Motivators from FMC employees – anyone who inspired an individual to come home safely – linking more personal and emotional considerations to the program and further promoting the regular use of STOP-THINK-ACT.  
As a result of our firm commitment to safety, our Total Recordable Incident Rate (TRIR) is among the lowest in the industry globally and in the upper decile of peer companies in North America. We continue to be proud of the commitment each and every employee makes every day to work in a safe environment. 
TH!NK. SAFE.™
FMC has been recognized for leadership in environmental, health, safety and security performance with the ACC Responsible Care® Company of the Year Award in 2019 for its TH!NK. SAFE.™ program which is at the core of the company's safety commitment. TH!NK. SAFE. fosters a dynamic safety culture through interactive programs that engage all levels of the organization.
Process Safety Management
FMC has established a comprehensive management program that integrates technologies, procedures and management practices to ensure that we continually evaluate and control process hazards in the workplace.