Advancing Sustainable Agriculture
We put sustainable agriculture at the center of our commitment to help farmers maintain a safe and secure food supply while protecting the environment for future generations. Every day, our teams work to deliver solutions that enhance agricultural productivity and enrich the lives and livelihoods of farmers around the world. 
Sustainability is a part of everything we do, from developing more advanced crop protection solutions that are consistently better for the planet to continuously reducing our own environmental footprint. Our commitment to drive positive change across our company and in the communities where we operate extends beyond our environmental goals to our impact on people. We are committed to fostering a culture of respect and inclusion, ensuring a safe and healthy environment in which to work and live, enhancing our social engagement and promoting good agricultural practices that nurture the land and keep farmers, their communities and the environment safe.
A Message from our CSO
As a global company, we have an opportunity and an obligation to look outside our walls at the stresses on our planet and population, and seize opportunities to drive positive change. Our focus on sustainable agriculture contributes meaningful solutions that impact the U.N. Sustainable Development Goals, Zero Hunger and Life on Land to which we are committed today, as well as others including Climate Action, No Poverty and Reduced Inequities. 
We understand that the long-term health and vitality of our planet, communities and business is connected to our people and their actions. Sustainability continues to be a catalyst for innovation across our product lines and employees are passionate about bringing new solutions to growers to help them more sustainably protect their crops. It is what drives us, what drives our performance and what will drive our growing company well into the future.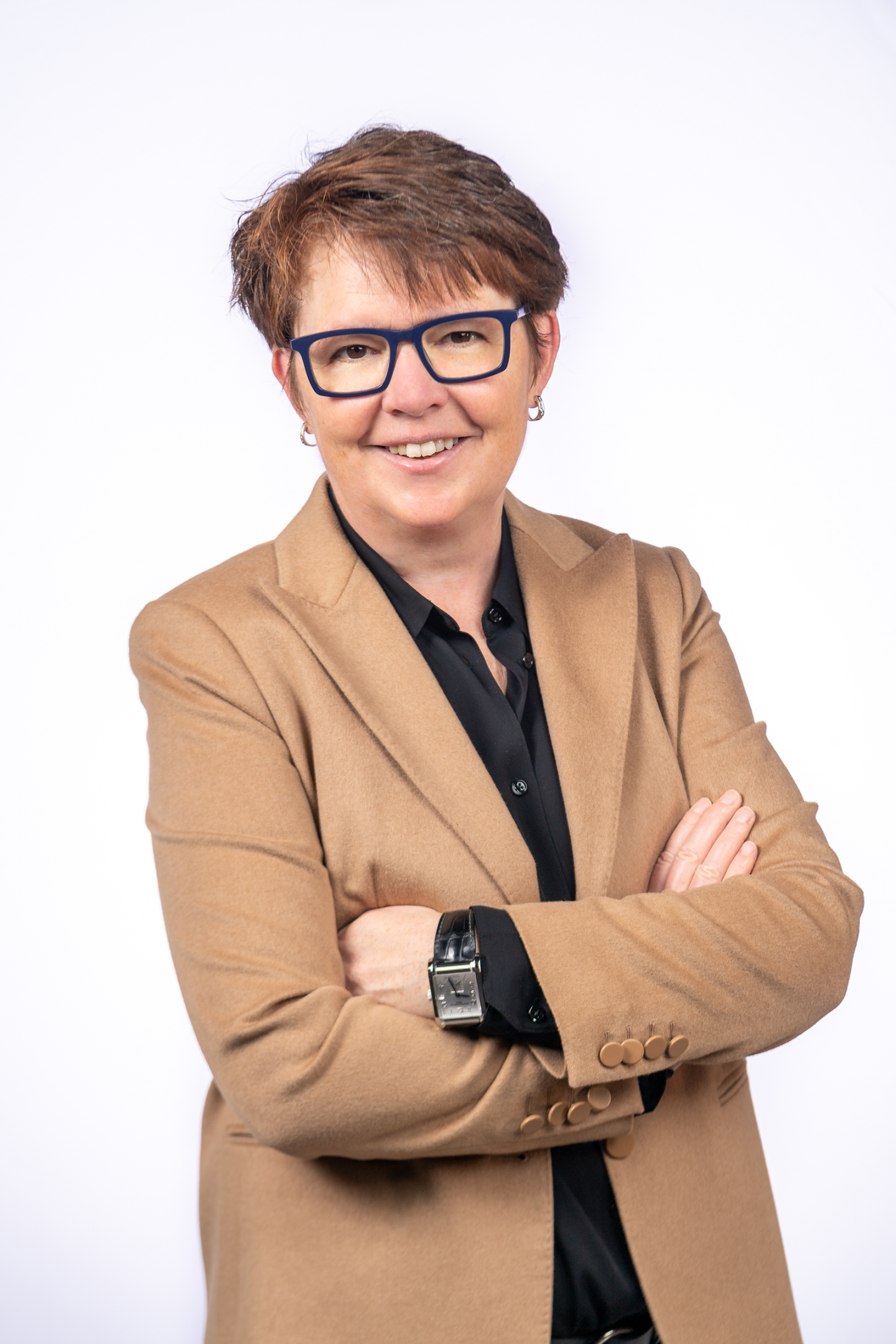 SDG Alignment
The United Nations Sustainable Development Goals (SDGs) include 17 goals and 169 targets. FMC focuses on Goal 2: Zero Hunger and  Goal 15: Life on Land. Progress on these goals is listed throughout our annual sustainability report and summarized in the table below.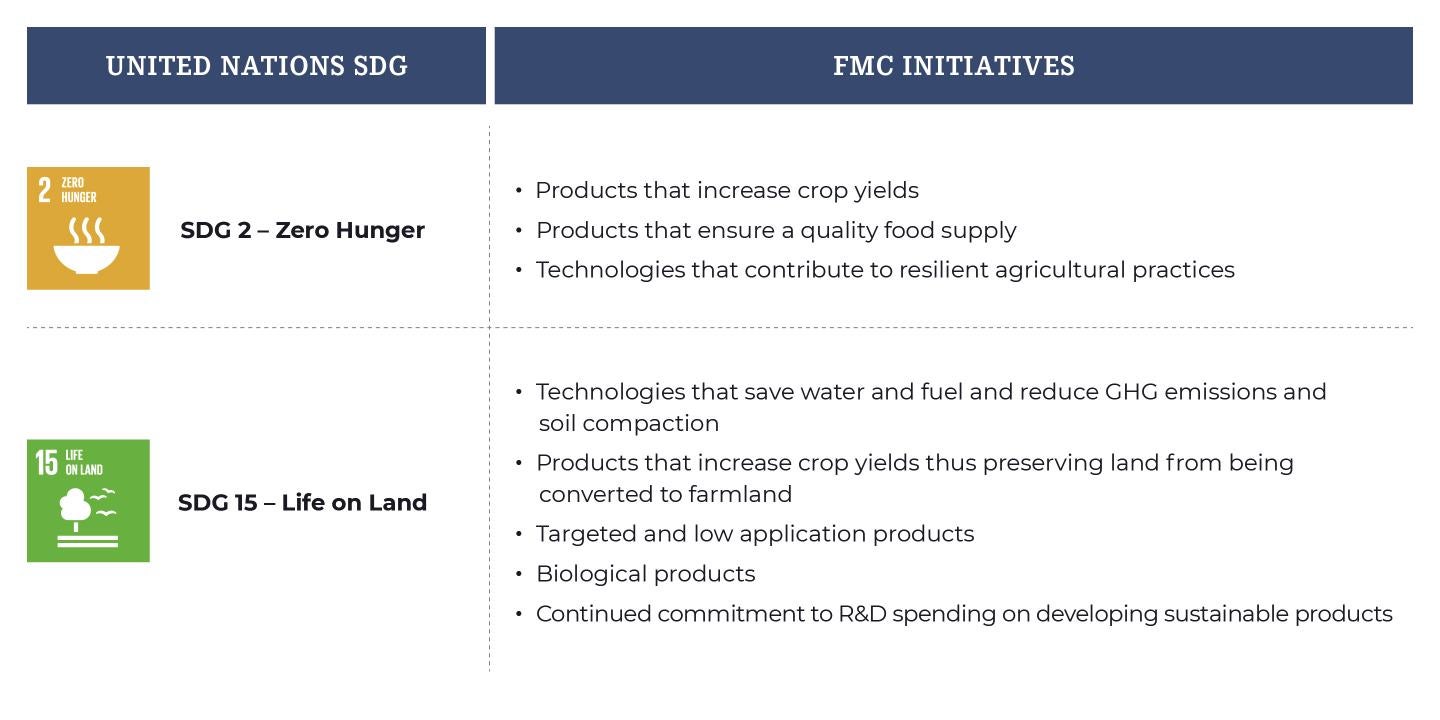 2025/2030 Sustainability Goals
We are committed to delivering products that maintain a safe and secure food supply and to do so in a way that protects the environment for future generations. To reflect this commitment, we have reset our sustainability goals to challenge ourselves and ensure that we are helping to create a better world.
Due to the changes to our business over the past few years, we have decided to reset our baseline year to 2018 (from 2013) and set aggressive environmental goals to reflect the new FMC. FMC measures and reports our environmental footprint on an intensity basis – i.e., energy (gigajoule), GHG emissions (tonne CO2 equivalent), waste disposed (tonne), and water use at high risk locations (cubic meter) per tonne of product.