FMC's technology organization is driven by a set of priorities that guide how we approach our mission every day. Foremost is anticipating grower needs, translating their needs into potential market opportunities, and directing our research to create new sustainable products that address those opportunities.  
FMC's R&D team of more than 800 scientists and associates are guiding one of the most robust discovery and development pipelines in the agricultural industry. FMC also uses external collaborations, partnerships and investments to enhance the diversity of our research efforts.  We have invested in—and partnered with—companies that are complementary to our own efforts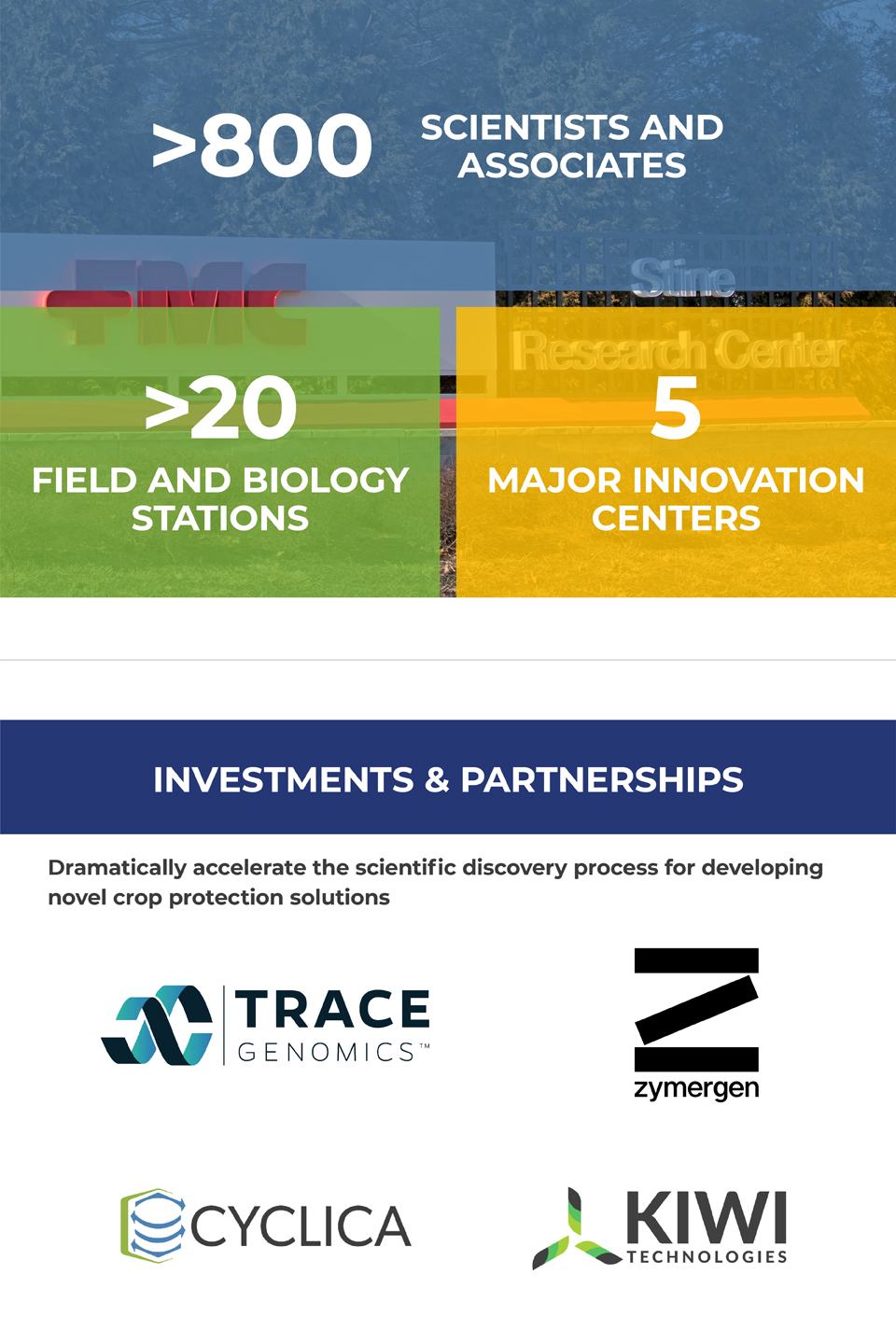 Sustainable Product Development
At FMC, we also believe every product must meet the sustainability expectations of key stakeholders.  We're guided by FMC's sustainability goal to dedicate 100 percent of R&D investments to develop more sustainable products.
To help achieve this, we use the FMC Sustainability Assessment Tool.  This tool, along with other stewardship processes, helps ensure we develop and commercialize sustainable solutions for growers.  Assessment questions compare our product to a benchmark product already in the market.  Results are indicated in a Sustainability Matrix diagram, similar to the one featured here.
We assess six global challenges most relevant for agricultural production.  A product is considered sustainable if its score is better than the benchmark in at least one area, but it cannot retreat in any other area.  FMC was recognized with an American Chemistry Council award in 2019 for this tool and we've since shared it with other companies.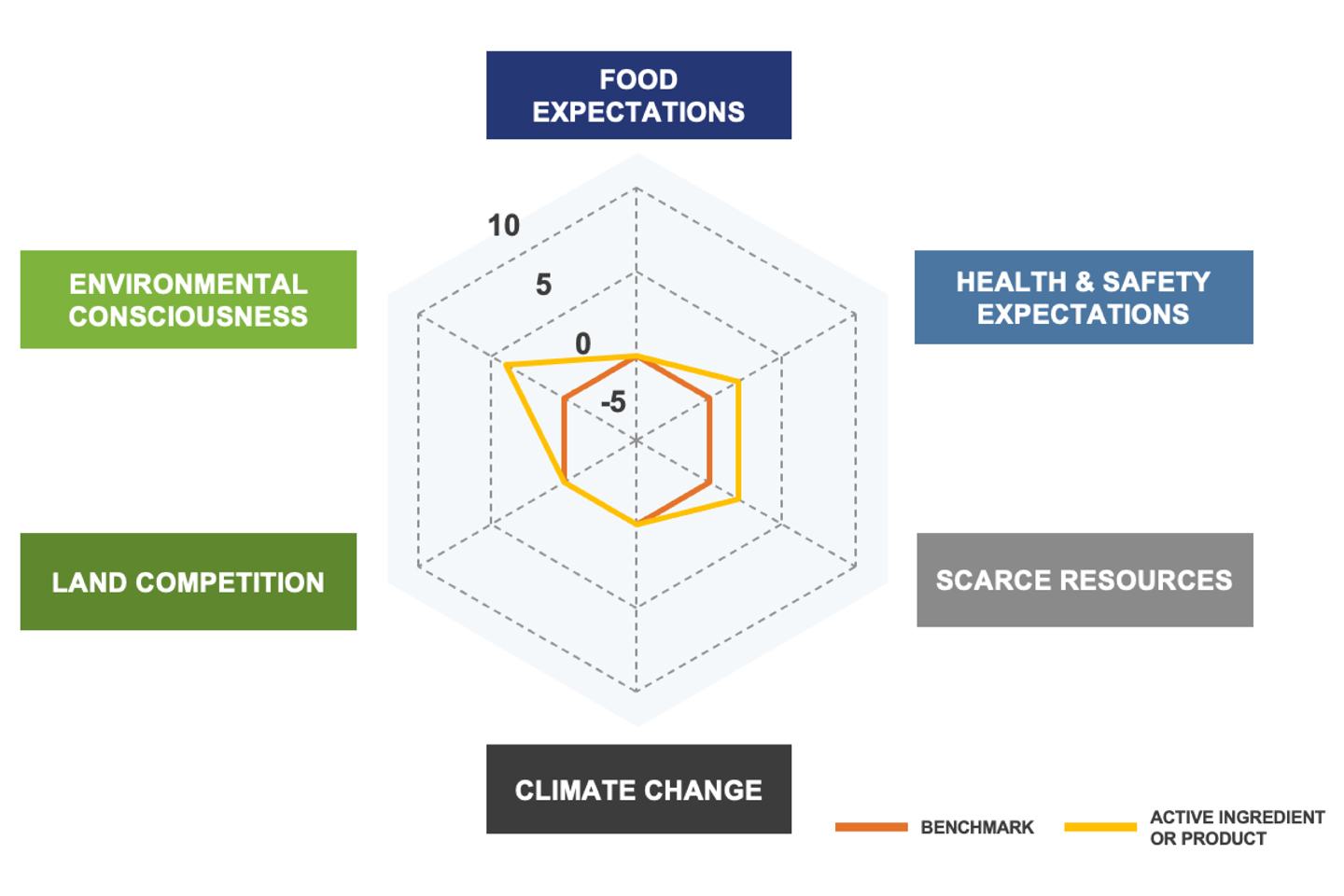 FMC's pipeline is highly valuable because we're biased for new modes of action.  FMC scientists are passionate about discovering new molecules that will become technical and commercial winners. As a result, FMC's pipeline was recognized with top honors in the Best R&D Pipeline category at the Crop Science Forum & Awards in both 2018 and 2020.
Discovery Pipelines
Discovery is where we identify and create new molecules the world has never seen to control pests that challenge growers. We focus on molecules that can meet future registration requirements and criteria for a successful, competitive commercial product.  We screen more than 60,000 compounds annually.
Progressing a synthetic molecule through Discovery takes about 2 to 4 years.  For biologicals in Discovery, the process is slightly shorter. Our goal is to advance one new molecule from Discovery to Development annually.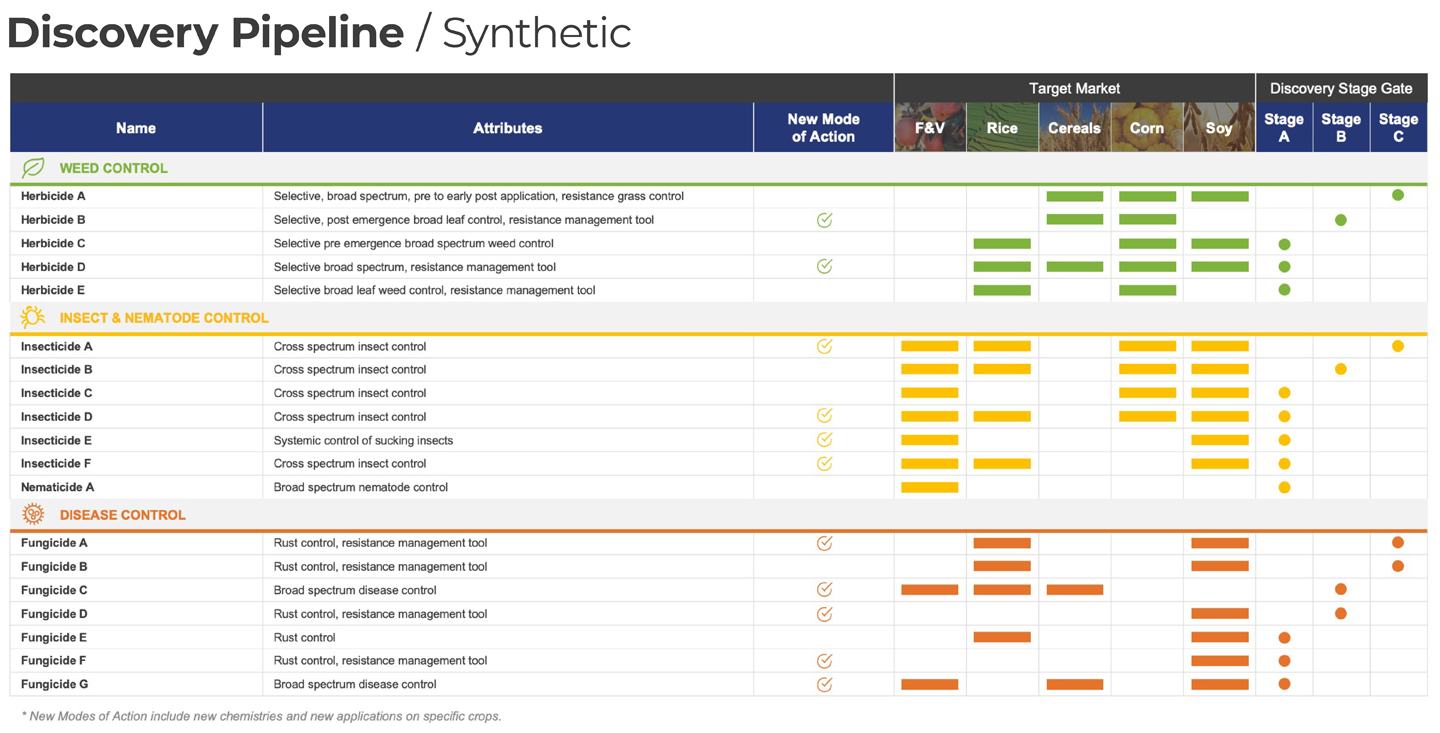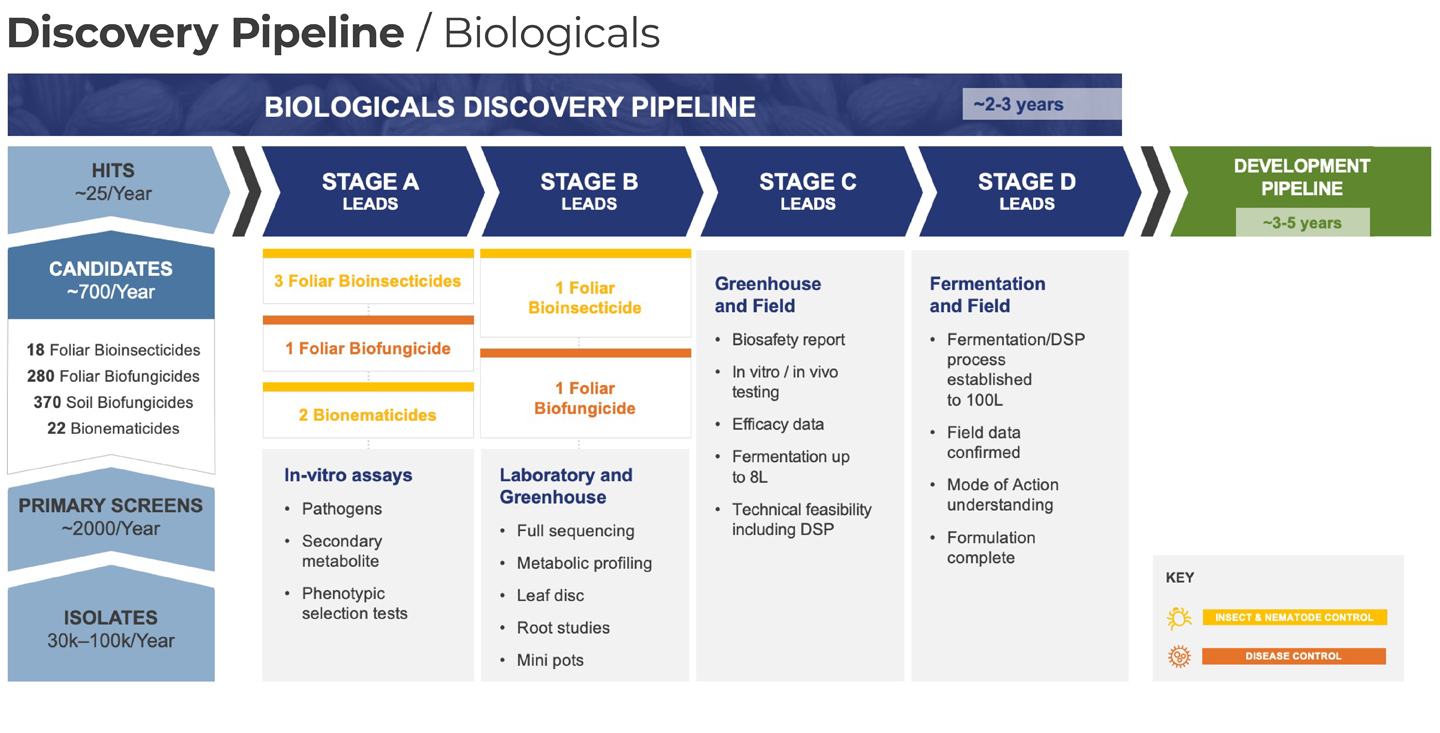 Development Pipeline
Successful molecules will progress from Discovery to the Development pipeline.  Before this move, a molecule must meet multiple criteria.  Most importantly—can it be a successful commercial product.  
The Development pipeline has its own set of gates where product offerings are defined, regulatory studies are conducted, sustainability assessments are performed, formulations for specific crops and regions are created, and the product is prepared for commercial launch. In total, it takes 10 to 13 years to discover, develop and launch a commercial product.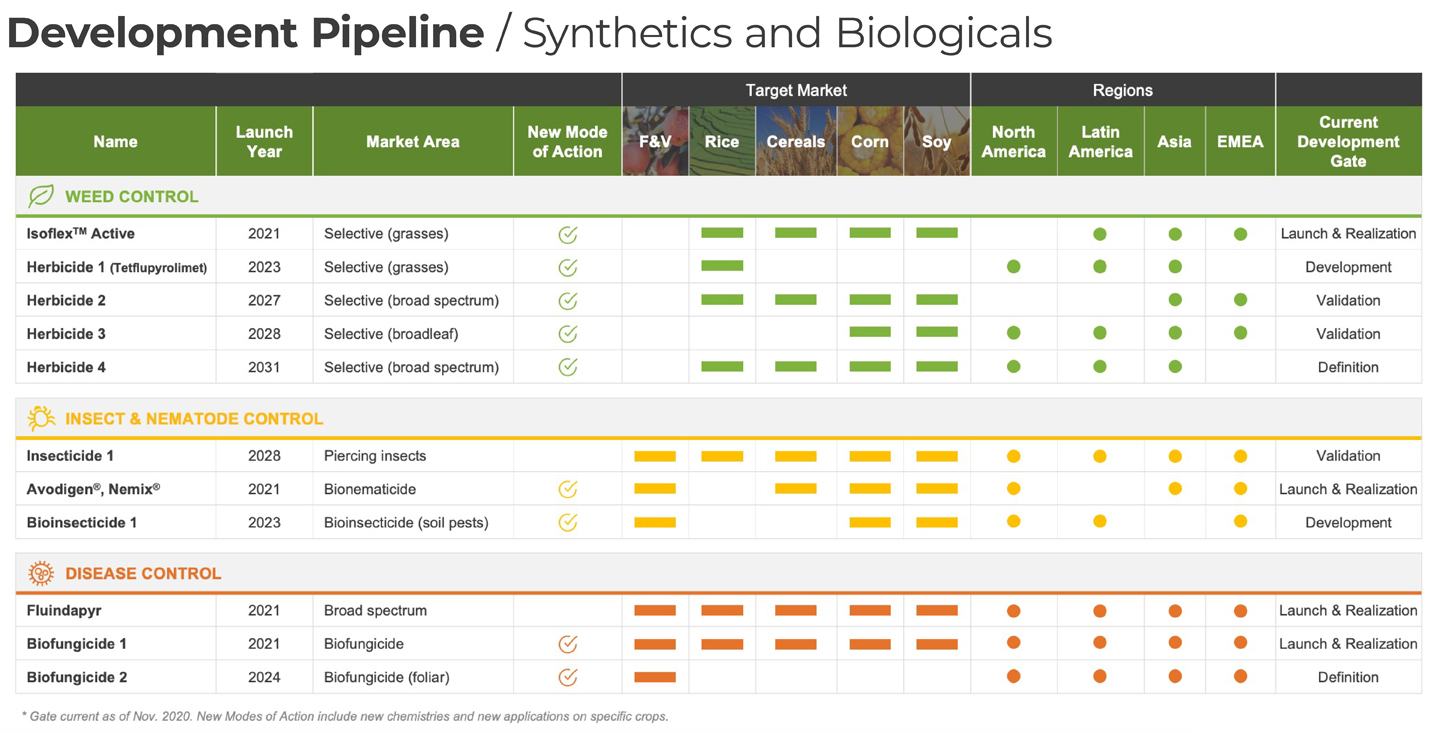 Brand Protection
As an agricultural sciences company, FMC believes in innovation and in protecting that innovation through intellectual property rights. Visit our Brand Protection page to learn more about our position, latest updates on our brand protection efforts, and topical insights from leaders across FMC.