As 2021 comes to an end, we are taking a look back at some of FMC's best moments and stories from our company over the course of the year.
2021 Human Rights Campaign's Corporate Equality Index
In January of 2021, FMC earned a perfect score of 100 on the Human Rights Campaign's Corporate Equality Index for the second year in a row. "While 2020 presented several unprecedented challenges with the pandemic and a focus on racial injustice, particularly in the U.S., FMC has continued to drive progress in creating a workplace that fosters engagement and a sense of belonging for employees," said Mark Douglas, president and chief executive officer at FMC.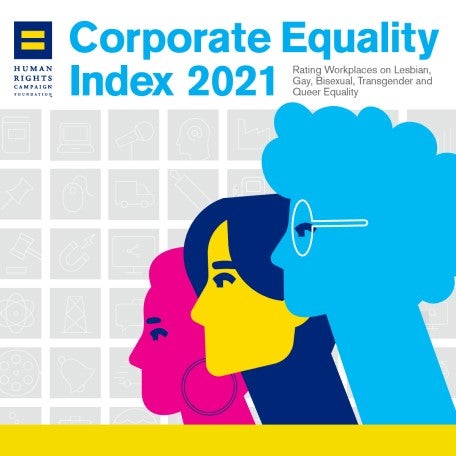 FMC Enters Multiple Partnerships and Collaborations Throughout the Year
In February, FMC entered its first collaboration with Novozymes, the world leader in biological solutions, to research, co-develop and commercialize biological enzyme-based crop protection solutions for growers around the world. Shortly after, FMC announced a long-term collaboration with UPL Ltd., a global provider of sustainable agriculture products and solutions, to expand access of Rynaxypyr® active to growers around the world and increase the manufacturing capacity for this critical molecule. Most recently, FMC signed an agreement with Corteva Agriscience, extending an existing global collaboration between the two companies, to continue to supply Rynaxypyr® and Cyazypyr®actives to Corteva for seed treatment products.
This milestone was achieved back in April as the result of Pakistan's "Sales Field Trainee Program" which attracts female graduates of agricultural institutes to join the industry. The agricultural industry in Pakistan has traditionally been male-dominated, and career choices are limited for female graduates in the agrarian economy due to barriers like cultural stereotypes in rural areas, as well as a preference for work within office spaces that are not customer facing.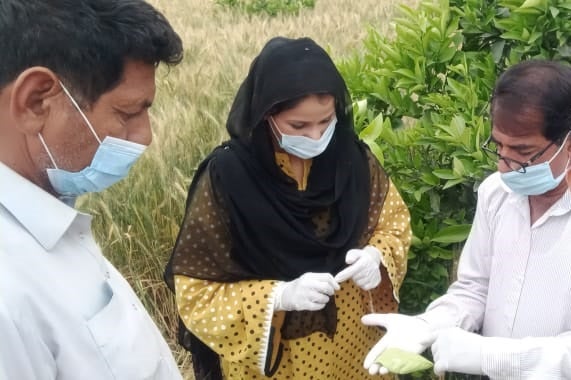 FMC Granted Big Legal Wins in APAC
On July 7, FMC announced that the Delhi High Court granted the company an interim injunction against NATCO Pharma Limited ("Natco"). The interim injunction restrained Natco from manufacturing, using, distributing, advertising, exporting, offering to sell and/or selling any product which contains chlorantraniliprole, FMC's leading insect control active ingredient. Then, on September 13, FMC announced that Qingdao Intermediate Court in China had ruled in FMC's favor in the chlorantraniliprole patent infringement suit against Shandong Weifang Rainbow Chemical Co. Ltd. ("Rainbow"). The Court found Rainbow infringed on FMC's composition of matter patent for the insecticidal active ingredient chlorantraniliprole and a key intermediate to manufacture chlorantraniliprole.
FMC Announces Net Zero Greenhouse Gas Emissions by 2035
Perhaps one of the biggest stories of the year, FMC announced their goal of achieving net-zero greenhouse gas (GHG) emissions by 2035. "FMC's net-zero emissions target is a bold step in our continuing commitment to sustainable innovation and operations," said Karen Totland, FMC vice president and chief sustainability officer.  
FMC Takes Home Key Wins and Recognition at IHS Markit's 2021 Crop Science Forum & Awards
During this year's IHS Markit Crop Science Forum and Awards, FMC took home awards and high commendations. Maria de Lourdes Setten Fustaino, Latin America AgS Regulatory Director, received the Lifetime Achievement Award. She sat down for a Q&A, which you can read about here, regarding her award and work in sustainability. FMC also took home Best Innovation in Digital Farming Technology. "This award shows how much the industry values the technology FMC is bringing to growers around the world," said Brian Angeli, FMC's vice president of corporate strategy and precision agriculture. In addition to the two awards, FMC received High Commendation for Best Stewardship Program.