Diversity, Equity & Inclusion
At FMC, our position on diversity and inclusion is clear. We embrace it, celebrate it, and help it flourish at our locations around the world. Our company's success comes from the unique voices and viewpoints of people from different backgrounds, nationalities, race/ethnicity, gender, sexual orientation, gender identity, disabilities, professional capabilities and other diversity dimensions. We will never tolerate racism, discrimination, or any forms of hate in our workplace. FMC is better, stronger, and more successful due to the collective wisdom and perspectives that come from 6,400 people at more than 100 sites worldwide.
Solving complex social problems takes leadership, listening, and real action. Together, we will continue to advance our diversity and inclusion strategy to ensure FMC and all of us are doing our part.
Our Commitment to Gender Balance and Race Equity Goals by 2027
Women in global workforce to be 50 percent by 2027 across all regions and job levels. (currently at 30 percent as of Jan 1, 2021)
Black and African Americans in our U.S. workforce to be 14 percent by 2027 across all jobs in the U.S. (currently at 9 percent as of Jan 1, 2021)
Our D&I Ambition Statement
SEE YOURSELF IN FMC, BE YOURSELF IN FMC
At FMC, we strive to be an inclusive workplace where our employees reflect the community, are valued, find purpose in their work, and grow and contribute to their fullest potential.
"Diversity & Inclusion is critical for everyone to feel engaged and have a sense of belonging. It matters not only for current employees but also for the next generation of employees. It is a key differentiator for us. We focus on Diversity & Inclusion, not just because creating a diverse and inclusive workforce is the right thing to do, but because it makes sound business sense. It is important for our future success."
- Mark Douglas, President and Chief Executive Officer

---
Regional Inclusion Councils
To expand the Diversity & Inclusion strategy further into the organization, we launched three Regional Inclusion Councils in 2019. The objectives of the Inclusion Councils are to:
Translate the global diversity and inclusion strategy into regional action plans
Unify and focus region-wide efforts on D&I and engage Employee Resource Groups (ERGs)
Focus and align local diversity needs to our business success
Employee Resource Groups:

Women's Initiative Network
Mission: To raise the profile of women at FMC, encouraging wellbeing, education, development and networking in the workplace.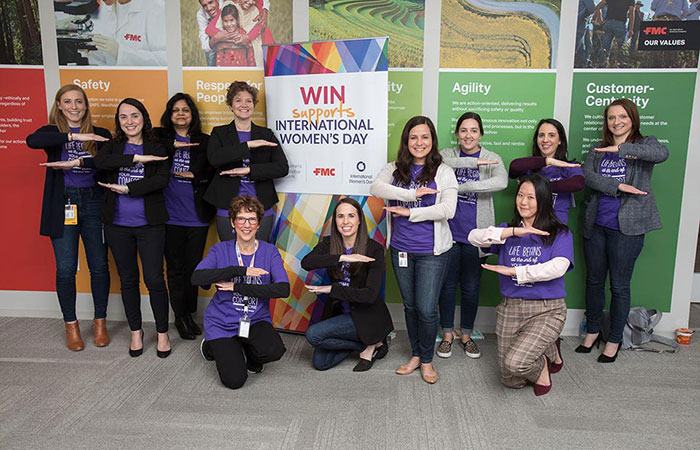 The Bridge
Mission: To showcase and provide a community for the various ethnic cultures across FMC, which in turn helps recruit and retain talent. To bring awareness to the FMC workforce on the business cultures in regions where we operate and to provide insight into best practices when working with various cultures.
Spectrum
Mission: To increase the visibility of LGBTQ+ issues within FMC through education and awareness initiatives. Encourage fellowship through dialogue and an inclusive understanding of LGBTQ+ identity by formal and informal interactions and engagement with the FMC community at large.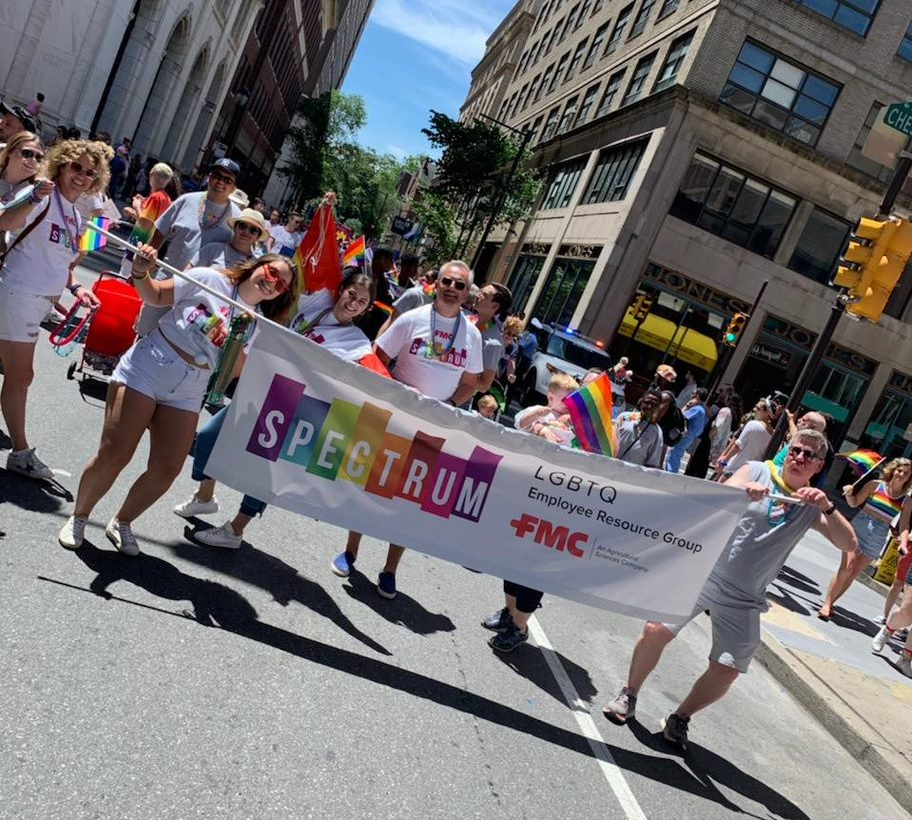 Intergeneration Network (i-Gen)
Mission: iGen will leverage multi-generational differences and commonalities for personal and professional growth to attract and retain talent that enhances FMC's strength in diversity and inclusion in the marketplace. Thereby, the iGen Network will serve to develop, connect, and empower employees from all generations to have a voice and cultivate leadership within FMC.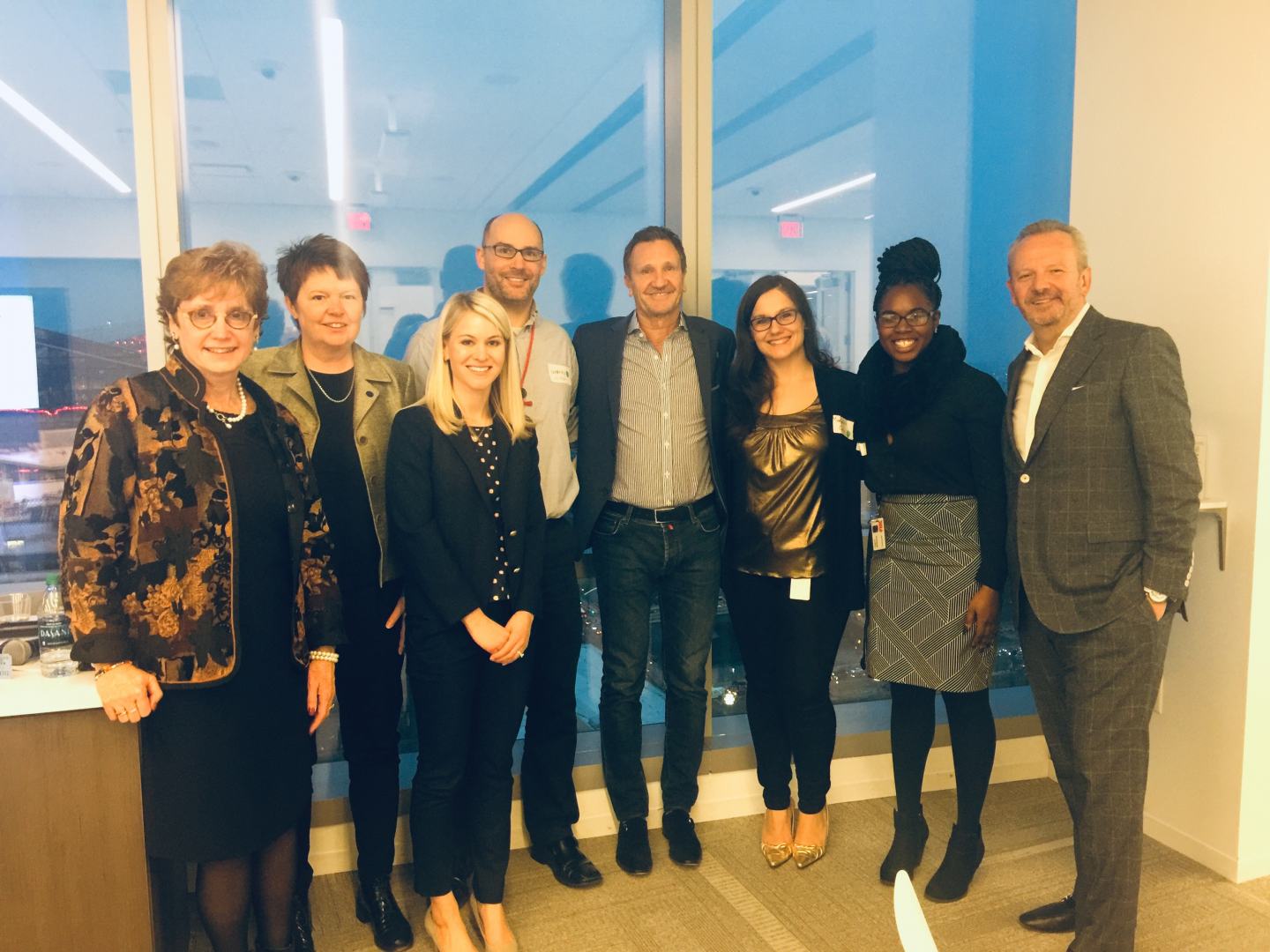 Valuing Individuals with Visible and Invisible Disabilities (VIVID)
Mission: The Mission of VIVID is to foster an environment that supports FMC employees and their families who have a disability. The VIVID network strives to raise awareness about the unique needs and talents of individuals living with disabilities and helps to ensure all employees and partners are accepted, valued and treated fairly in all communities.

Honor Veterans Resource Group (HONOR)
Mission: The mission is to promote veterans, family, and friends of the military in their careers at FMC and to help FMC recruit and retain employees who are veterans. It will also provide members a way to engage, collaborate, and learn from others with shared experienced.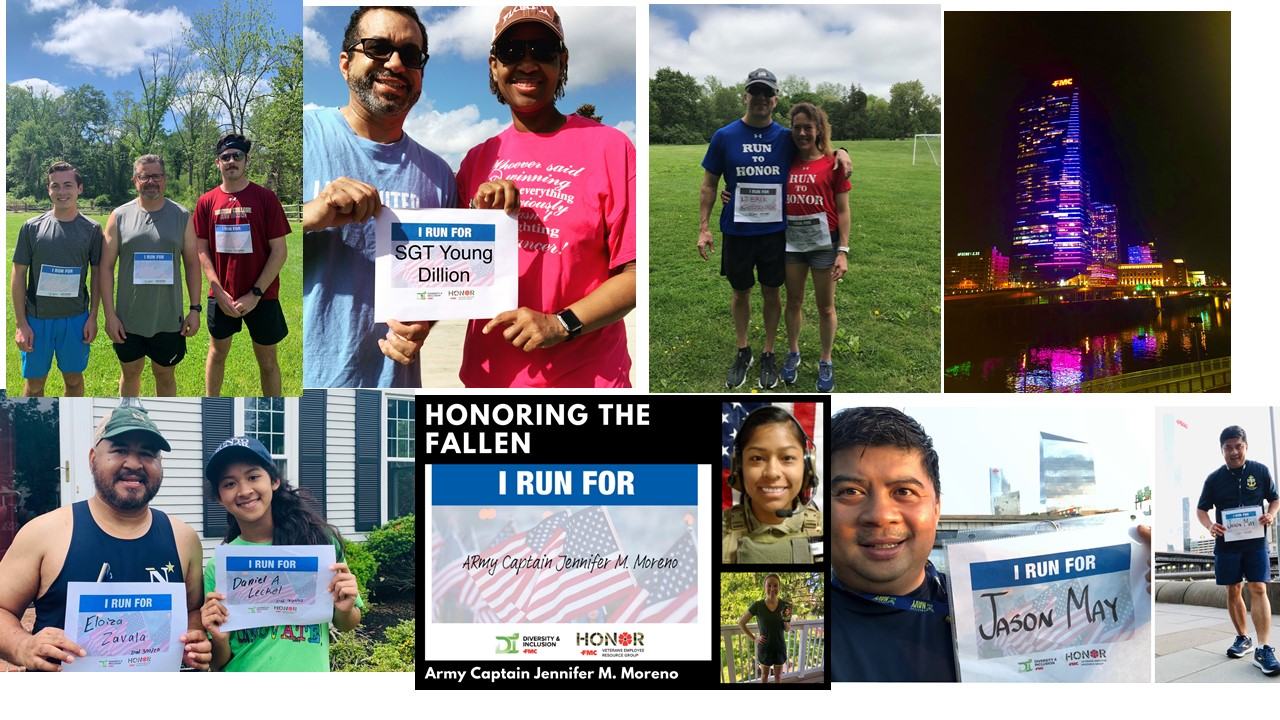 New Generation
Mission: To create a D&I culture within Cork Shared Services centered on core values and committed to inclusion and excellence. (Cork, Ireland)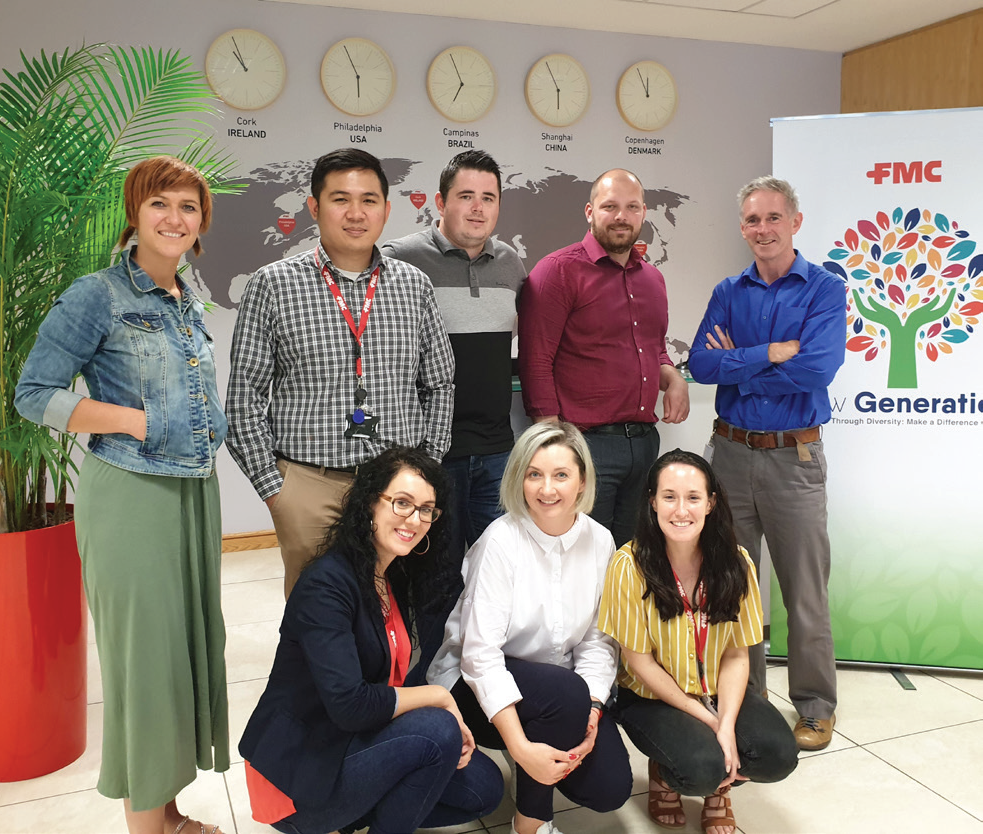 ---
International Women's Day
FMC joins the global celebration of International Women's Day in March, raising awareness of the need for gender equality and #EachforEqual worldwide. Across all of our regions, employees celebrate this special day and take part in activities that included presentations, panel discussions and lunch-and-learn sessions focused on gender, diversity and inclusion.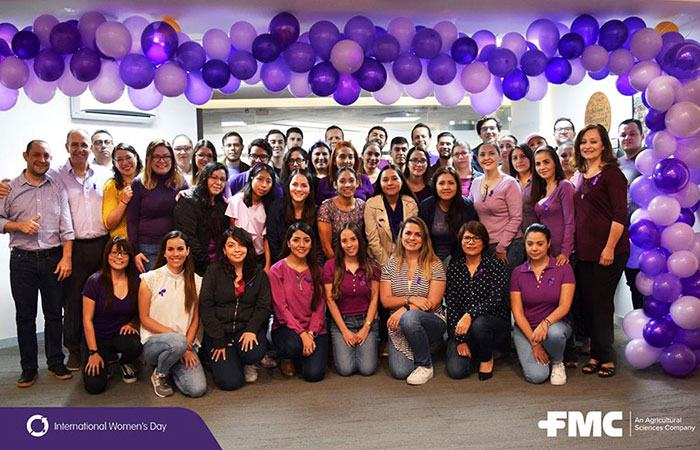 Inclusion Month
FMC dedicates the month of October to provide awareness, education, and engagement to employees and commemorate its ongoing commitment to Diversity & Inclusion. Each week of the month, FMC hosts events at regional sites as well as global broadcasts from FMC Tower for all employees to attend. Speakers featured throughout the month engage with employees about real-life experiences on their journeys to becoming advocators for diversity and inclusion.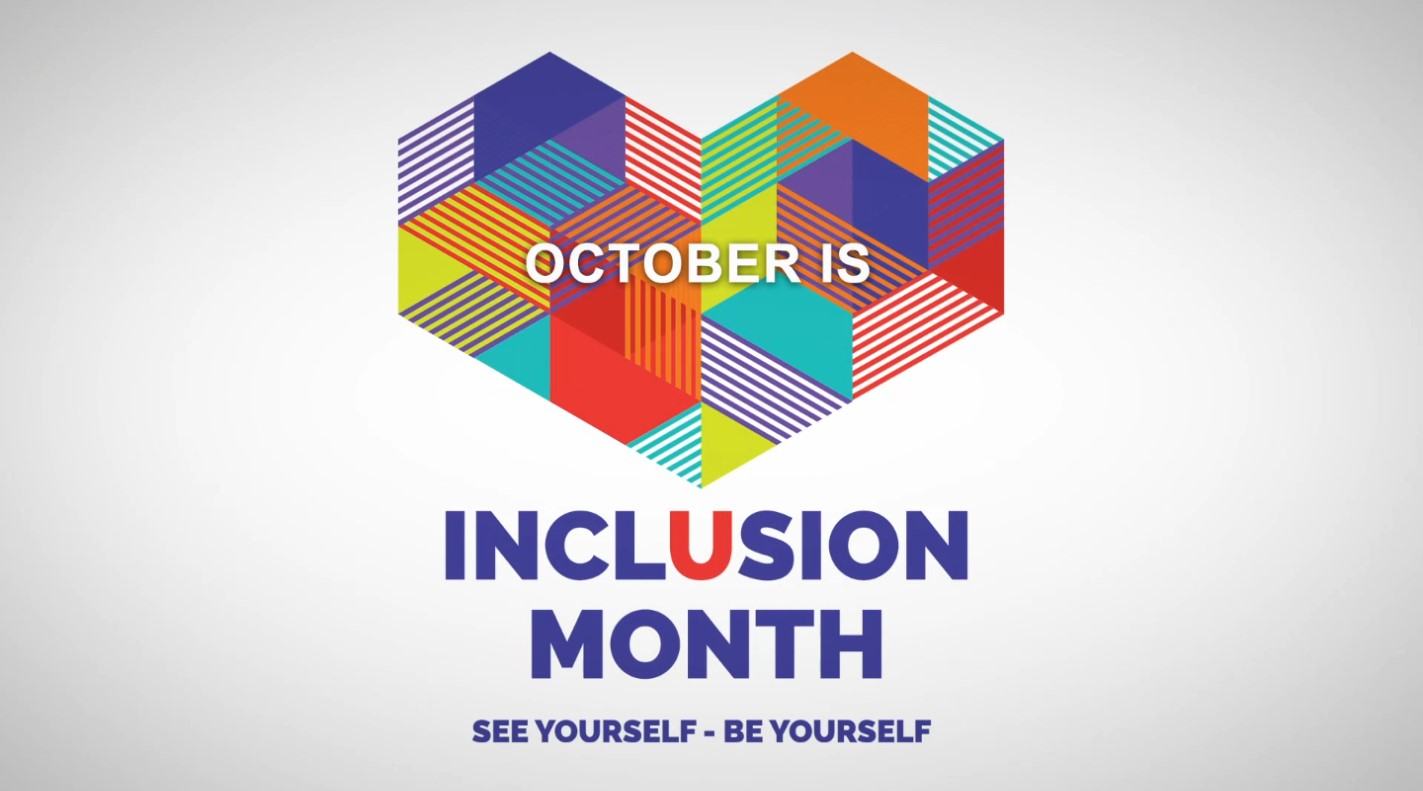 Inclusive Leadership Sessions
FMC values employee diversity and aims to foster an inclusive environment in which all employees with different backgrounds and experiences are valued, respected and encouraged to contribute to their fullest potential. One of the ways we do that is to build the competencies of managers and employees to advocate inclusive behavior in our organization. In these sessions, our employees learn about the benefits of inclusive leadership, including the positive impact it can have on employee engagement, innovation and creativity.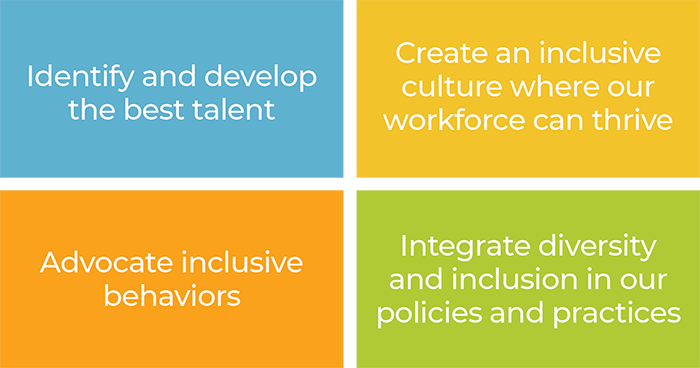 FMC Corporation Received Perfect Score on 2022 Human Rights Campaign's Corporate Equality Index
For the third consecutive year, FMC received a perfect score of 100 percent on the Human Rights Campaign's Corporate Equality Index (CEI), a national benchmarking survey and report measuring corporate policies and practices related to lesbian, gay, bisexual, transgender and queer (LGBTQ) workplace equality, administered by the Human Rights Campaign Foundation. Learn more here.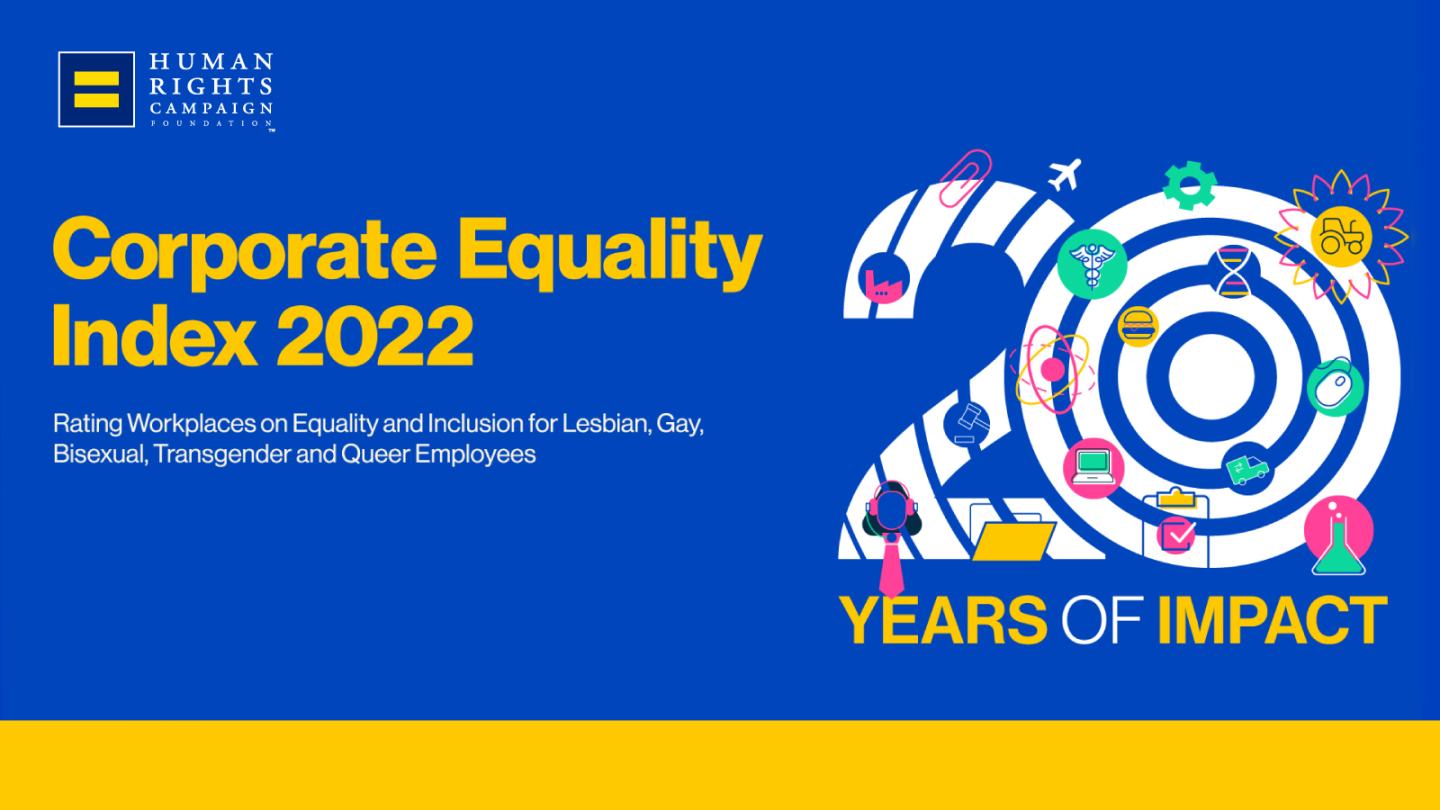 To learn more about FMC's global Diversity and Inclusion initiatives, please download the 2022 Sustainability Report here: